The Art of The Garden Gallery
The Garden Gallery is owned by Charles and Susie Andrews, and was established on May 3, 1976 in historic downtown Carlisle, Pennsylvania. The Garden Gallery is the oldest and largest fine arts gallery in Central Pennsylvania. The Garden Gallery also specializes in custom framing, art restoration and photo restoration, as well as art evaluation and appraisal services.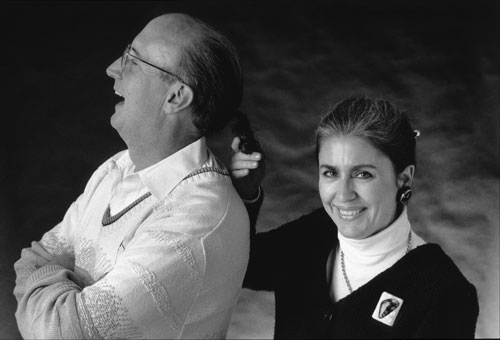 Charles Andrews Story
Charles Andrews is a lifelong artist with 46 years of professional art experience, and is the Gallery's conservator and restorer for art and photography. The Gallery is also renowned for its custom framing services where Charles applies his extensive knowledge of design, materials and fabrication techniques.
Susie Andrews, a talented artist in her own right, finds her artistic voice in the realms of jewelry design and ceramics. Since 1994, Susie has been crafting delicate, thin, organic clay forms that showcase her unique perspective. As a jewelry designer, she masterfully incorporates antique, semi-precious beads, minerals, silver, and found objets d'art to create stunning wearable art.
The Garden Gallery represents and features the work of Charles and Susie alongside the exceptional work of the talented artists and craftspeople listed in our MEET ALL THE ARTISTS section.